What is polar vortex ?
A polar vortex is a large pocket of very cold air, typically the coldest air in the Northern hemisphere, which sits over the polar region during the winter season.
Polar vortices are weaker during summer and strongest during winter. Individual vortices can persist for more than a month.
the polar vortex is the cold air which rotates in anti clockwise direction in the northern hemisphere and it is limited by the jet stream. what happened in United states is that jet stream came in to the main land or extended its boundary allowing the polar vortex to expand and it is not a storm.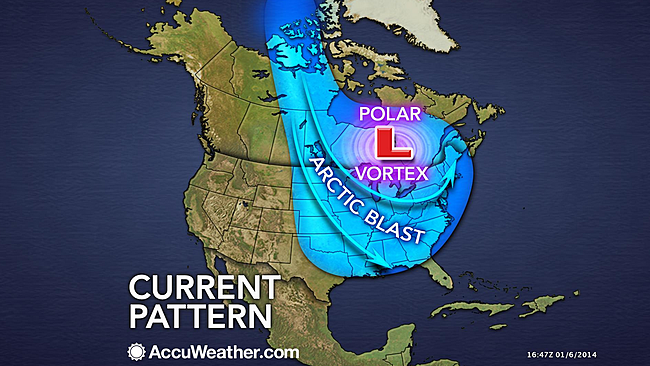 What is a Jet stream ?
Sources :